I spend weekdays in Goldsboro, NC, and divide my weekends between Goldsboro and the Raleigh-Pittsboro-Chapel Hill area. I can be booked for events at both locations and many places in between. Call early so you can be sure I'll be available on your party date! Some of our weekends are booked a year ahead of time.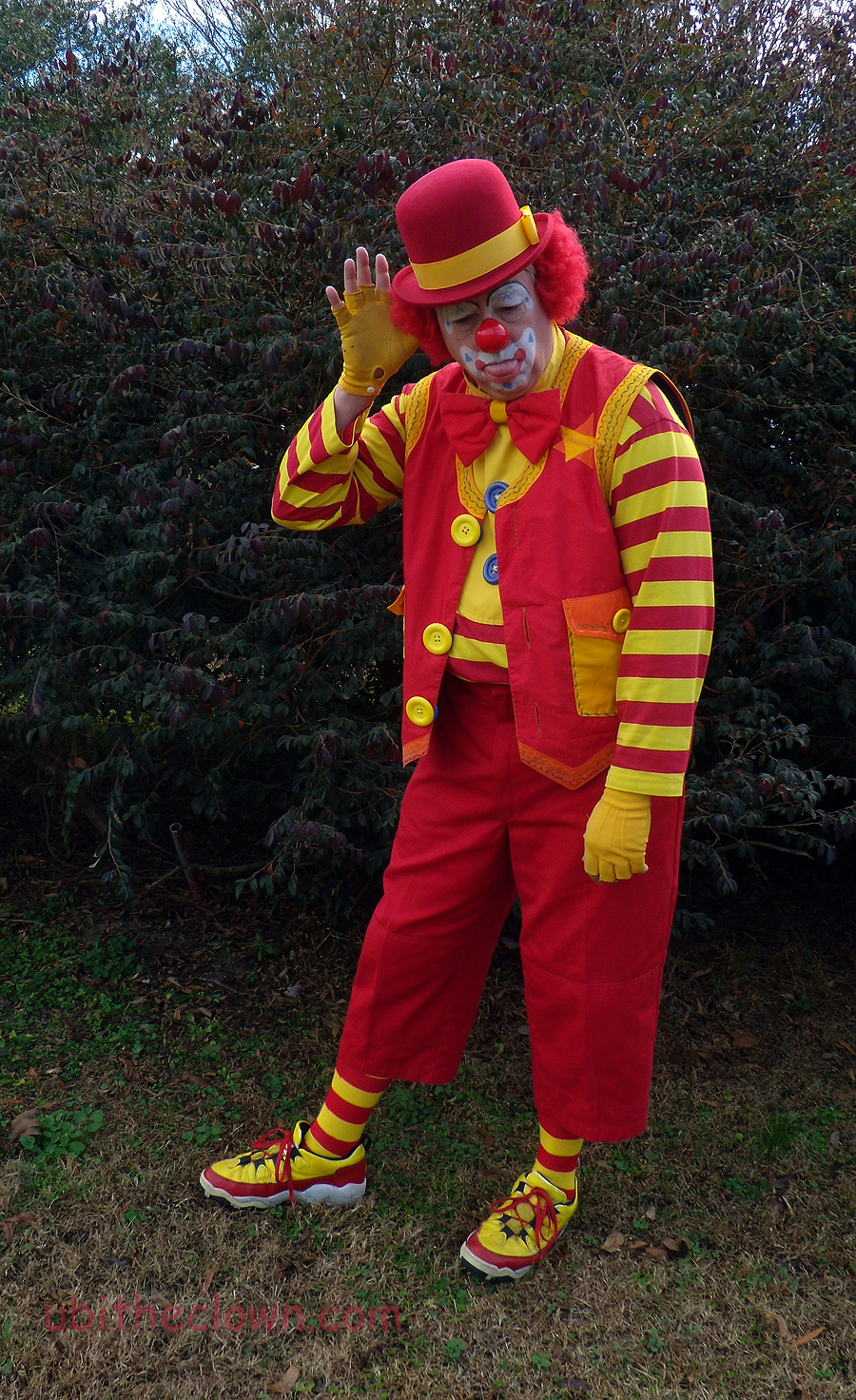 Booking an Event
Birthday parties are defined by the party, not by the hour. A quoted fee includes Clown Magic, Juggling, stories, interaction with the children, and of course, balloons. A party typically lasts from an hour to an hour and fifteen or twenty minutes. The larger the party, the more time it takes, and the fee may vary accordingly. Those that prefer to have me remain for the entire party will be quoted a whole-party rate.
"Walk around" for events, balloon twisting, close up magic, etc., is charged by a sliding hourly rate. The more hours booked, the lower the hourly rate.
How to hire a clown for a birthday party or other fun event
Here are some things to think about when you start planning a party that's sure to be fun for everyone:
Does the birthday boy or girl like clowns?  This is the most important factor.  Ubi is very good at working with party guests who are afraid of clowns, but it's harder if the star of the party doesn't want a clown.
Please call and check the date as far ahead as you can.  In this part of the country, the spring and fall are popular seasons for outdoor parties and festivals, and Ubi, John the Balloon Man, and Karen the hoop dance lady entertain at several events that are booked annually.
Ubi can provide references, or you can contact any of the people he's entertained listed on the Ubi'story page.  Many people hire Ubi after seeing him work at a local festival; he can tell you when he will be at a public event be so you can see him in action.
If you prefer to do business electronically, I can submit an invoice and request for remuneration via PayPal.