I first saw the 9-foot tall chicken at French Connections in Pittsboro a year ago, and I keep going back to study it. Maybe one day it will move to my house, but not yet.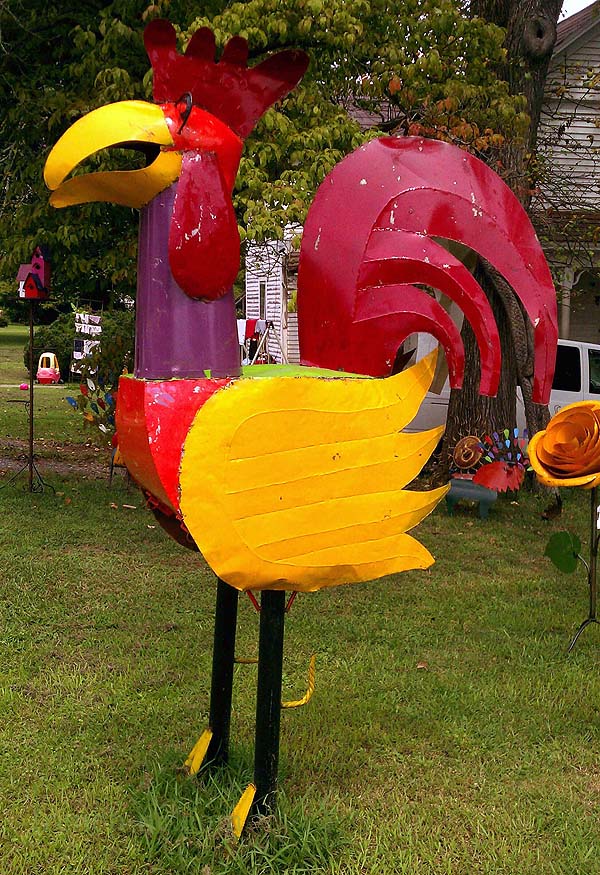 (We'll get a picture with a person in it to show scale next time we're at the shop.)
I visited the Giant Chicken today to discover he had new friends, just arrived from across the ocean.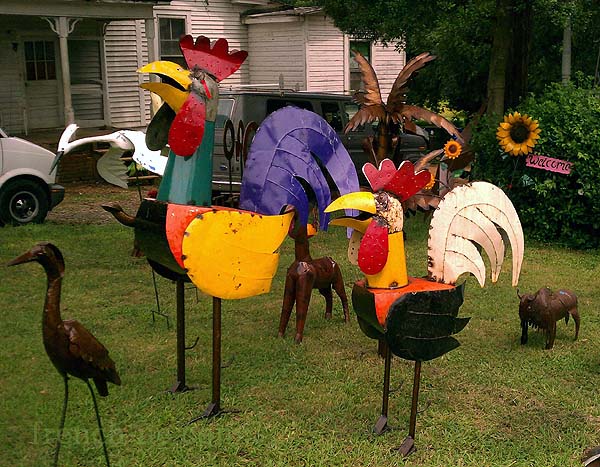 These two chickens are about six feet and four feet tall, respectively.